Where equine gear meets fashion
Bozeman, Montana
At Four Corners Saddlery, we have a simple belief: horses first.
Horses have the ability to work with us as true partners. Whether it's for competition, ranch work, recreational riding, or as therapeutic companions.
That's why we strive to carry the stand-by staples of horse care & the NEW products & therapies that benefit them & you!
"Four Corners Saddlery rivals any tack store anywhere."

— Penny Young, Previous Owner of 4CS
Your One-Stop Equine Shop
If you're looking for the latest in equine gear & fashion, you'll find it at Four Corners Saddlery. We offer the best brands, products & service in Montana… & beyond.
Rider fashion & accessories

Horse blankets & sheets for all seasons

English & Western tack

Horse supplements & health products

Handpicked equine home decor & gifts

"Canine Corner" stocked with dog clothing & supplies

Unique Montana-made gifts

WE SHIP ANYWHERE!
Additional Services Include:
"I've been a customer for almost 20 years now & always enjoy the quality of merchandise & customer service at Four Corners Saddlery!"

— Megan Winderl
Our History
Four Corners Saddlery has been a pillar of the Bozeman community since 2003 with current owners Alicia Bradshaw & Eric Boswell. Prior to that, Penny Young & Kay Mortenson owned the shop, where they created their wonderful Showtime Tack custom show clothes. They're still in business today & reside in Purcell, OK if you need exceptional show clothing.
Our veteran Manager Holly Pippel has been in the horse industry for more than 30 years, including management, training (English & Western), instruction & sales. She is also a member of the Southwest Montana Farm and Ranch Brokers group & a Realtor for Berkshire Hathaway Montana Properties.
This "isn't just a job" for Holly or her team. They know & love our equine partners, are excited to help you find exactly what you need, & answer your questions along the way!
We take pride in what we do & listen to feedback from our customers.
"We're so lucky to have Four Corners Saddlery here in Bozeman. Thanks to them, local horses and riders have access to the best equestrian brands on the market!"

— Jess & Meggan Holloway, Holloway's Pretty Good Horse Barn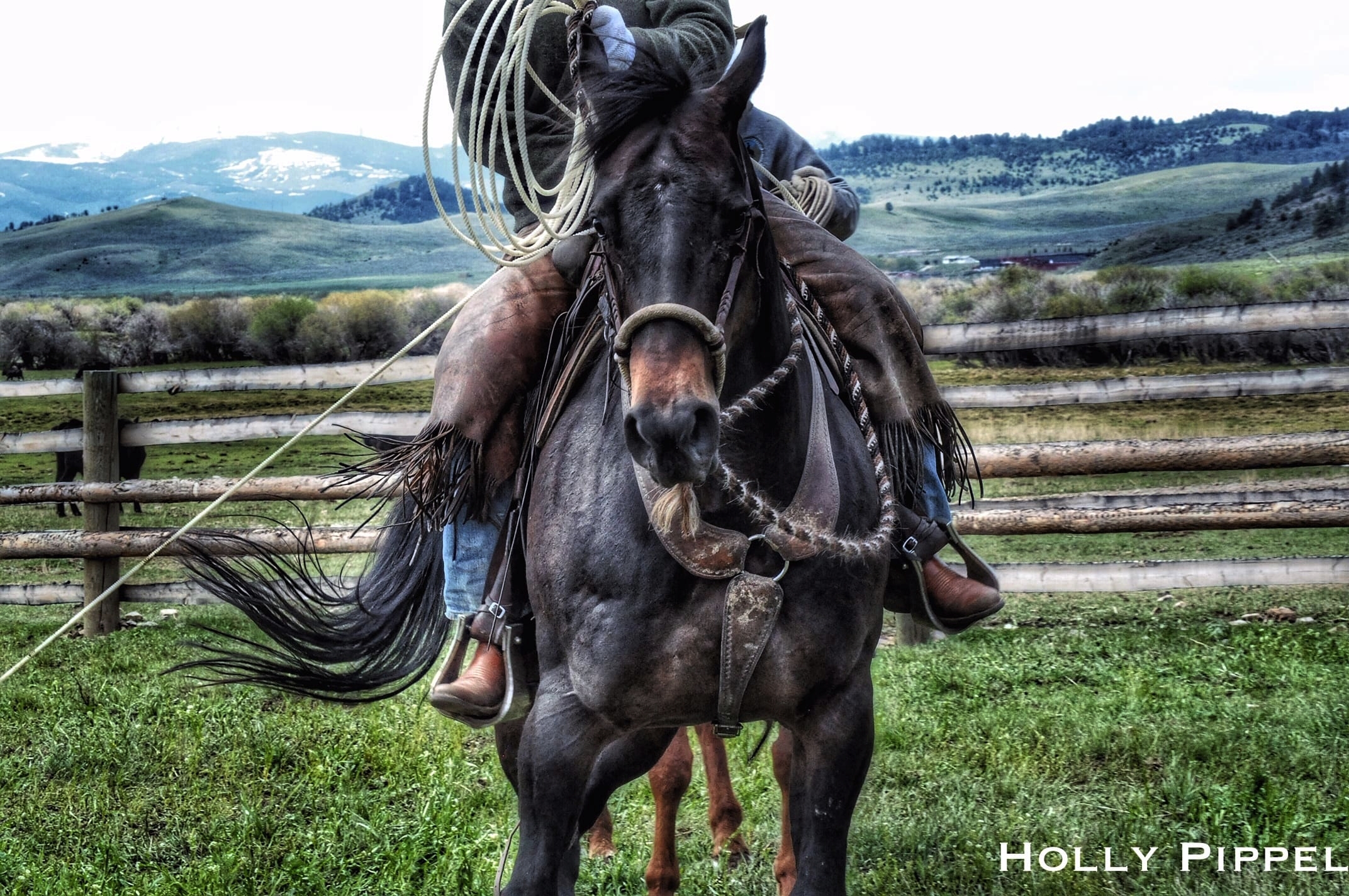 Sale Barn
Check our "Sale Barn" area for wonderful deals on new items from horse gear, gifts & rider apparel. Items are discounted 20-50% with even larger discounts during special promotions.
Canine Corner
Dogs & horses...a natural fit! We have unique collars, beds, toys, & clothing for your canine companion. Canine corner is always changing to keep your pooch in the latest fashions!
Consignment Corner
Four Corners Saddlery accepts gently used tack & show clothing throughout the year. There's always a good selection to choose from, & it's always being "freshened up!"
Want to consign something with us? Please email us for information & include pictures of your items.
"From the helpful, knowledgeable staff to the amazing tack & apparel, this shop is wonderful."

— Monique Gustin
Contact Us
Come see us in Four Corners, just a few minutes west of Bozeman & on your way to Big Sky!
81770 Gallatin Road
Bozeman, MT, 59718
United States
STORE HOURS
MON-SAT // 10am-6pm
SUN // 11am-4pm
GET IN TOUCH
(P) 406.587.7503
(E) fourcornerssaddlery@gmail.com